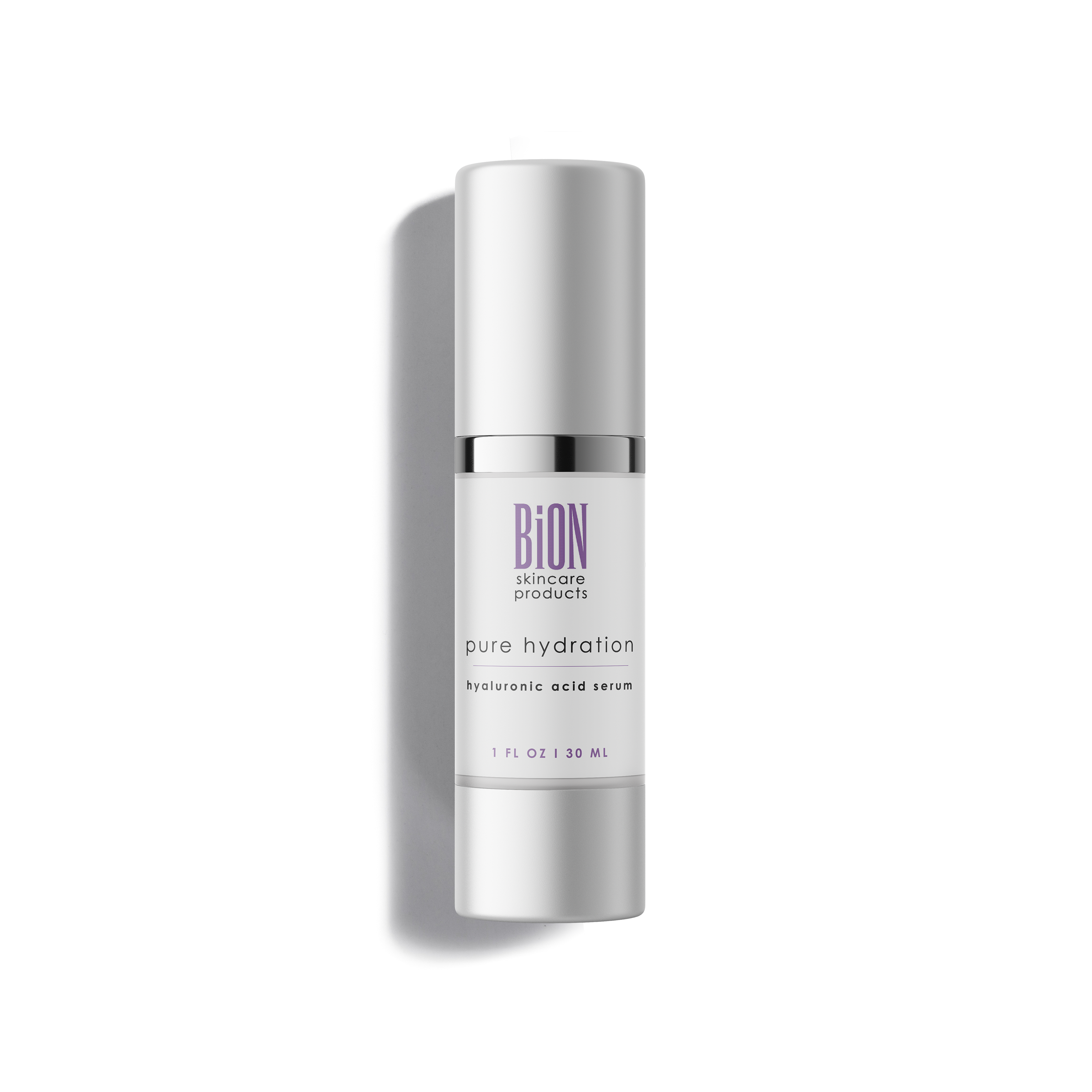 Pure Hydration Serum
Sale price

56,00€
Regular price
(/)
---
Packed with highly concentrated hyaluronic acid molecules as well as a moisture-binding enhancing gluconolacctone. Provides the skin with the intense hydration it needs. The silky-absorbent composition makes the skin visibly softer, smoother and more youthful. Phenomenally effective, hydrophilic hyaluronic acid attracts and binds up to 1000 times its molecular weight of water, bringing long-lasting hydration to the skin. Activates the skin's ability to absorb and retain moisture. With daily and regular use, this serum helps to restore elasticity and fullness to the skin, while effectively reducing the visibility of superficial facial lines and wrinkles.
Versatile and compacted HA complex reduces wrinkles due to dryness as well as fine lines, flaking and dehydration of the skin

Polyhydroxy acid gluconolactone maintains skin regeneration, smooth surface texture and tone, while significantly enhancing the ability of HA molecules to bind moisture to the skin cells

Intensive hydration increases the volume of skin cells, which provides the skin with an immediate firming and filling "Plumping" effect

Käyttö

Levitä aamuin ja/tai illoin ohuelti puhdistetulle ja kostealle iholle. Viimeistele hoito ihotyypin mukaisella kasvovoiteella. Voit myös sekoittaa seerumia muutaman tipan päivä - tai yövoiteeseen, lisäämään tuotteen kosteutustehoa.
Ainesosat

Avainainesosat:
300mg Hyaluronihappoa (1%)

Ainesosat:
Purified Water, Sodium Hyaluronate, Gluconolactone, Sodium Benzoate
Choose options