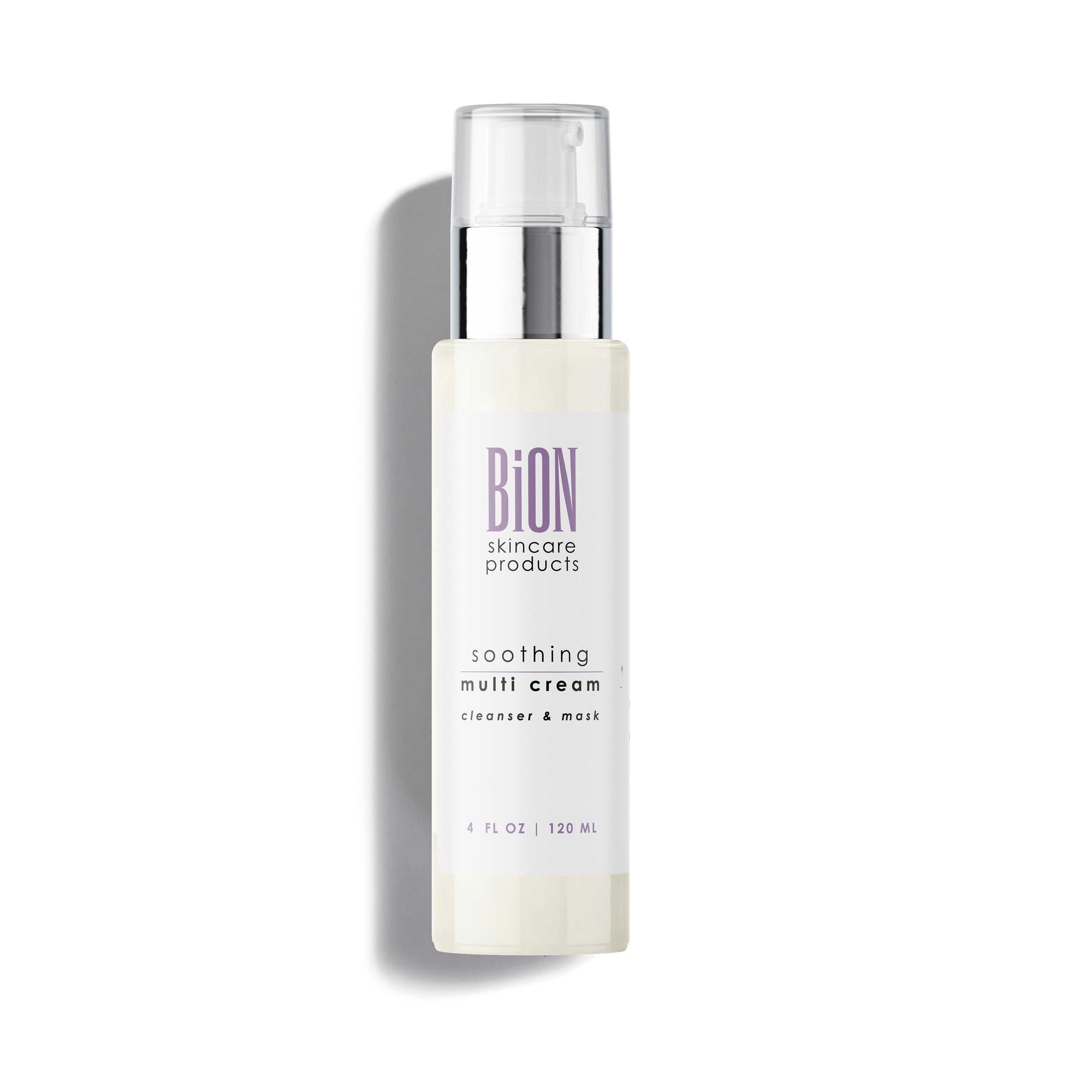 Gentle Cream Cleanser
Sale price

39,50€
Regular price
(/)
---
Very gentle and completely surfactant-free cleansing cream developed to meet the needs of sensitive and dry skin. The rich plant-based cream melts on moist skin into a soft dissolving emulsion that helps to remove makeup, dirt and impurities effectively without irritating the skin. Maintains and lubricates the skin's protective lipid layer, while preventing skin dryness, tightening and flaking. An abundant amount of plant extracts and vitamins protects the skin from environmental stress, free radicals and pollution. The hypoallergenic composition is also suitable for atopic skin as well as for removing eye makeup.
• A rich amount of natural moisturizing factors maintain skin hydration, while strengthening the skin's protective hydrolipidic layer
• Antioxidant vitamin C brightens skin tone and activates collagen production

• Chamomile soothes sensitive skin discomfort, skin irritations and inflammation
• Glycosaminoglycans are an essential part of skin tissue. These unique hygroscopic proteins boost skin's collagen and elastin synthesis, moisture balance, healing processes and skin regeneration
Käyttö

Puhdistus:
Levitä kostutetulle kasvojen iholle ja decolteelle, hiero kevyin pyörivin liikkein ja huuhtele vedellä tai pehmeällä musliiniliinalla. Soveltuu täydellisesti myös silmänympärysalueen puhdistukseen.

Kasvonaamio:
Kun ihosi tuntuu herkältä ja kuivalta voit käyttää voidetta myös rauhoittavana ja pehmentävänä naamiona kasvoille sekä silmänympärysiholle. Anna vaikuttaa 5-15min, huuhtele vedellä.

Hoitobalmi:
Kun ihosi suojabarriääri on heikentynyt ja vaurioitunut (ihossasi esiintyy halkeamia, kirvelyä, hilseilyä ja epämukavuutta) tai ihollasi on perioraalidermatiitin oireita voit käyttää voidetta yön aikana tehokorjaavana ja parantavana hoitobalmina. Levitä ensin ihotyypin mukainen kasvovoide, esimerkiksi Restorative Balm tai Dermatitis Cream. Tämän jälkeen levitä Soothing Multi-cream viimeisenä vaiheena ja anna vaikuttaa yön ajan. Voide tehostaa alle levitettyjen hoitotuotteiden vaikutusta ja auttaa uudelleenrakentamaan ihon suojabarriääriä.
Ainesosat

Avainainesosat:
Aloe Vera-geeli, Safloriöljy, Kasviperäinen skvalaani, Steariinihappo (NMF), Kamomillauute, Kurkku-uute, Appelsiiniöljy, E-vitamiini, Fruktoosi (NMF), Alaniini (NMF), Glutamiinihappo (NMF), Sukroosi (NMF), Sodium PCA (NMF), C-vitamiini, Hyaluronihappo (NMF), Retinyylipalmitaatti (A-vitamiini), Glykosaminoglykaanit, Kamomillaöljy

Ainesosat:
Deionized Water (Aqua), Aloe Barbadensis (Aloe Vera) Leaf Gel, Caprylic/Capric Triglyceride, Carthamus Tinctorius (Safflower) Oil, Squalane (Vegetable), Stearic Acid, Dimethicone, Chamomilla Recutita (Chamomile) Flower Extract, Cetyl Alcohol, Cucumis Sativus (Cucumber) Fruit Extract, Citrus Aurantium Dulcis (Orange) Oil, Tocopheryl (Vitamin E), Fructose, Alanine, Glutamic Acid, Sucrose, Sodium PCA, Ascorbyl Palmitate (Vitamin C), Sodium Hyaluronate, Retinyl Palmitate (Vitamin A), Glycosaminoglycans, Chamomilla Recutita (Chamomile) Oil, Phenoxyethanol, Triethanolamine, Potassium Sorbate, Sodium Benzoate
Choose options