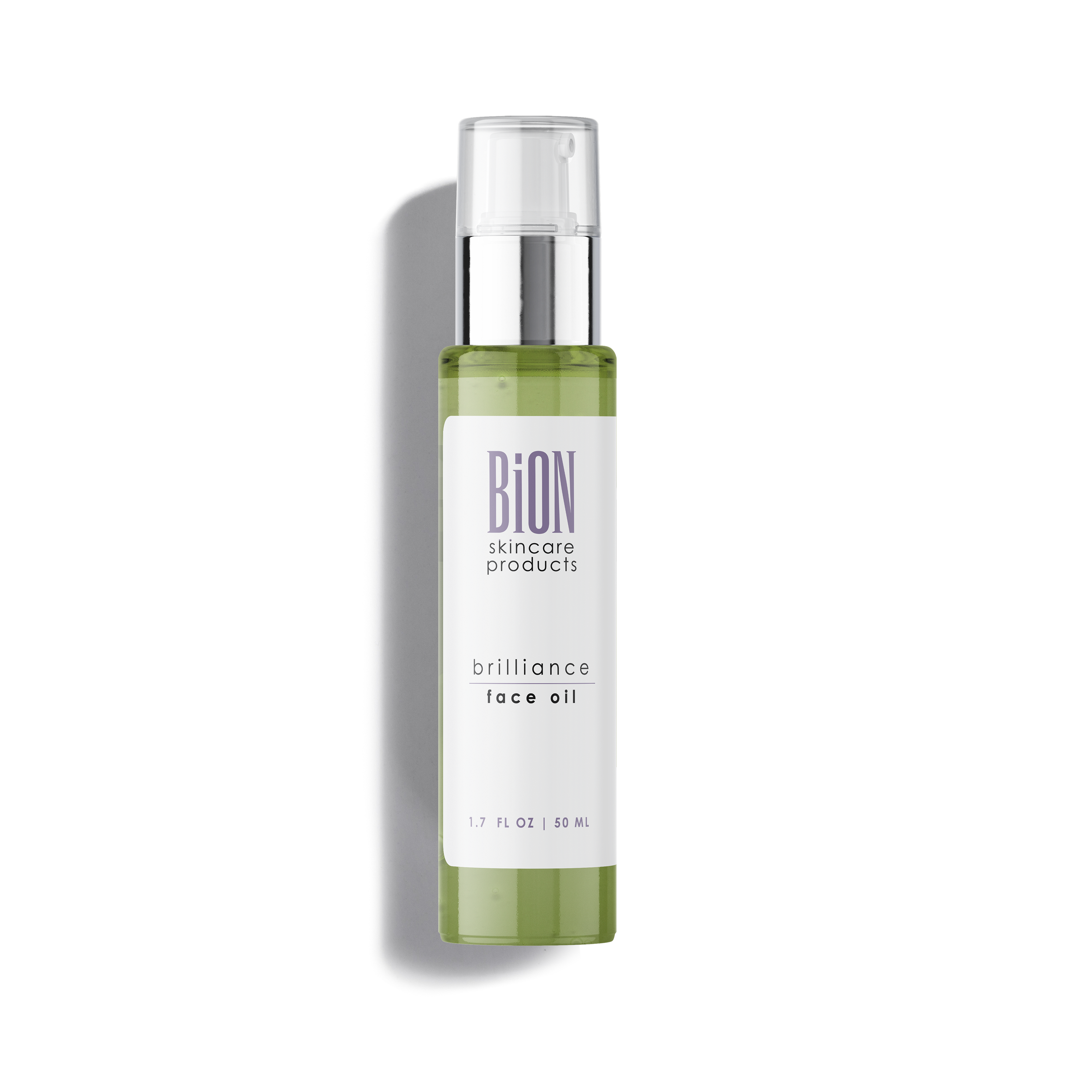 Brilliance Face Oil
Sale price

58,00€
Regular price
(/)
---
Bioactive face oil, which combines deep moisturizing power with a serum-based nutrition. The effective soothing composition contains omega-rich oils, which also have a skin-protective adaptogenic effect against environmental stress. This luxurious and all-natural oil is full of skin rejuvenating phytonutrients that stimulate skin cell healing processes as well as regeneration. Activates collagen production and restores elastic elasticity to the skin.
• The fatty acid composition of olive oil-based squalane and rare white meadowfoam oil is almost identical to the sebum of the skin and they help to lubricate the weakened lipid layer of the skin
• Antioxidant vitamin C brightens skin tone and activates collagen production
• Polyphenolic blackcurrant seed oil soothes inflammation and impurities on the skin, as well as irritating conditions of dry skin
• Pomegranate seed oil repairs sun damage, aging changes and restores elasticity on the skin
• Cold-pressed grape seed oil has an anti- inflammatory effect and is rich in oxygen-activating chlorophyll, resveratrol, linoleic acid and bioflavonoids, which protect against skin-damaging environmental factors
Käyttö

Täysin luonnollinen Brilliance Face Oil sopii käytettäväksi ihonhoitoon aamuin ja illoin. Silkkinen öljypohja stimuloi ihon korjaantumis - ja uudistumisprosesseja, samalla aktivoiden kollageenisynteesiä joka palauttaa ihoon hyvinvoivan täyteläisyyden. Aktiiviainesosat pehmentävät ihon pintarakennetta, kirkastavat sävyä ja parantavat asteittain ihon luonnollista suojaa, talintuotantoa, sekä vastustuskykyä.
Ainesosat

Avainainesosat:
Viinirypäleensiemenöljy, Manteliöljy, Caprylic Capric Triglycerides (kookosöljy), Skvalaani, Aprikoosiöljy, Valkohilpansiemenöljy, Oliiviöljy, Iltahelokkiöljy, Omenaruusuöljy, C-vitamiini, Arganöljy, Mustaherukansiemenöljy, E-vitamiini
Choose options